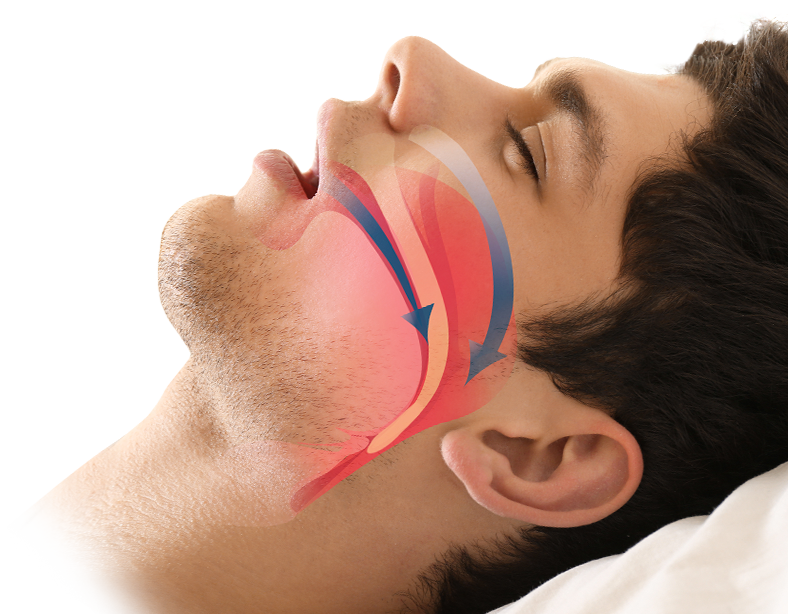 Cardiovascular health and sleep are vitally related. Sleep apnea and sleep disordered breathing can have serious effects on your health.
At Dental Group South, Inc. in Stockbridge, GA, we offer a range of sleep medicine treatments to improve your sleep and quality of life.
So why should you visit our office for sleep-related concerns?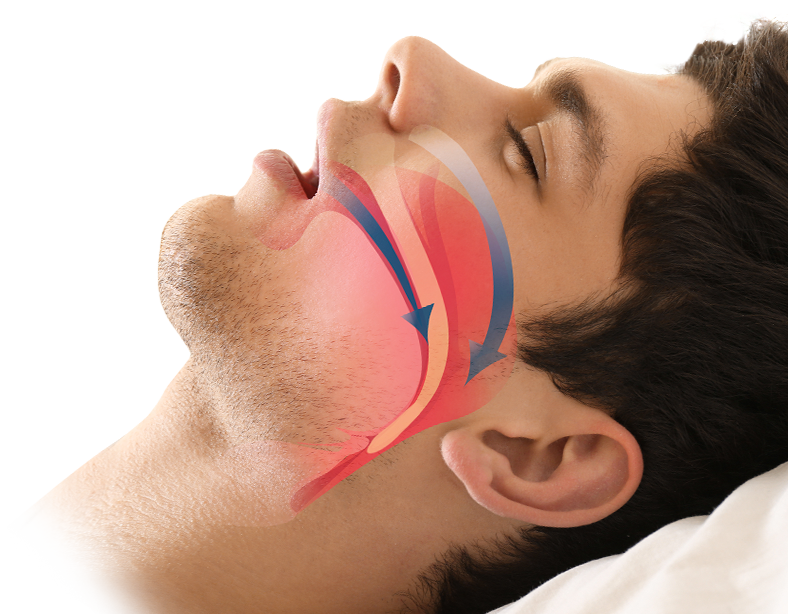 After years of training, Dr. Greene has incorporated oral appliance therapy in our dental practice to treat patients with mild to moderate sleep apnea and/or snoring. An oral appliance is a non-invasive medical device that will result in better sleep.
What is Sleep Apnea?
Sleep apnea or sleep disordered breathing is a disorder that affects your sleep cycle and your normal breathing routine. You literally stop breathing anywhere from 10-90 seconds at a time. This occurs many times during your sleep. When you stop breathing, your oxygen levels drop and your heart rate goes up. The decreased oxygen and increased heart rate caused by these sudden awakenings put stress on the heart. This can happen hundreds of times per night and has been medically documented that this increases blood pressure leading to hypertension and several health related problems.
Warning Signs of Sleep Apnea
Snoring
Sleepiness during the day
Waking frequently during the night
Gasping for breath
Concentrating difficulties
The first step is to discover if there are signs and symptoms of sleep apnea. We begin by asking you to fill out an Assessment form that will determine if you should be further evaluated with a HOME sleep study. This study is literally done in the privacy of your own home. The results will confirm the presence and severity of a sleep disorder.
Do You Have Sleep Apnea?
Home sleep tests are becoming the standard method of testing for Medicare and most PPO medical insurance companies. We will partner with your Primary Care Physician to get coverage details and other required documentation. The out of pocket costs for a home sleep test is generally lower than the cost of a lab fee.

Treatment Options
Weight loss and exercise can help lower the severity of sleep apnea. However, most patients require Continuous Positive Airway Pressure (CPAP), surgery, or Oral Appliance Therapy (OAT).
Oral Appliance Therapy (OAT) is now the first line of treatment according to the American Academy of Sleep Medicine for mild to moderate sleep disordered breathing. Positive results are achieved with a custom-made oral appliance that re-positions the lower jaw, tongue, soft palate, and uvula to keep the airway more open during sleep. While documented studies have shown that Oral Appliance Therapy (OAT) has substantially reduced the effects of sleep apnea, there is no guarantee that it will be successful for every patient. It is often a very viable option to CPAP therapy. This treatment or therapy is NON-invasive and can be highly effective for both sleep apnea and snoring. For severe sleep apnea patients, CPAP therapy is the standard first line of treatment. However, some patients are intolerable to CPAP therapy or decline it. In this case, oral appliance therapy can be prescribed by your physician as an alternative.
Oral Appliance Therapy (OAT) is very effective in reducing or eliminating snoring. Oral appliances are comfortable and easy to wear and less cumbersome. Generally, these appliances only take a few weeks to become second nature. Patients like that oral appliances are light, easy to travel with, and quiet-unlike CPAP therapy.
Dr. Greene will consult with you after a thorough evaluation to determine the best treatment option and/or oral appliance for you.
Dr. Greene,

It's funny how a pressing conversation can have such a large impact on a person's health. I never considered myself to be a sleep apnea risk, but your quick screening convinced me to have a sleep study done. Now, four months later, with the aide of a simple mouth piece, my sleep quality has improved tremendously. This has made a positive impact on my life. Thanks for all that you do, and the positive changes that result from those actions.
Continuous Positive Airway Pressure (CPAP)
CPAP therapy is provided by a bedside machine that delivers pressurized air through a tube that connects to a mask, covering the nose.
Surgery
Surgery is usually an option when other therapies have failed. Surgery can be an effective treatment option for OSA. However, long term success with surgery has not been determined.
Uvulopalatopharyngoplasty (UPPP) is a procedure that removes the excess tissue in the throat to make the airway wider. Tissues that may be removed include: the uvula (soft fingerlike tissue that hangs in the back of the throat), part of the soft palate, and tonsils and adenoids.
It is imperative to work with an ENT along with a Sleep Physician to determine if a surgical procedure is necessary.