Welcome to Dental Group South, Inc.
Providing Stockbridge, GA
With Expert Dentistry Since 1978
Vernon W. Greene, DMD, provides patients in the Atlanta area with expert dental care at Dental Group South located in Stockbridge, GA. Offering a range of cosmetic dentistry procedures, our vastly experienced dentist also helps those in the Stockbridge and Atlanta communities who suffer from conditions such as sleep apnea find relief through oral appliance therapy. Whether you are looking to improve the appearance of your smile, address painful dental issues, or enjoy a full night's sleep, Dental Group South can help you achieve optimal oral health.
Why Choose Dr. Greene
for Your Oral Health Care
Find out why patients seeking the best oral health care in the Stockbridge and Atlanta areas have made Dr. Greene and Dental Group South their go-to place for dental exams and
cosmetic dentistry
treatments:
Experience
Dr. Greene has been providing superior dental care for over 40 years. He possesses a tremendous amount of knowledge and skill regarding all kinds of oral health issues and treatments.
Privately Owned Practice
Unlike corporate dental chains, our private practice has one, and only one dentist: Dr. Greene. You might not get the same dentist every time you make an appointment at a multi-dentist corporate chain. Plus, our patients will never be rushed out so another patient can be brought in. Dr. Greene is patient-driven, not profit-driven.
More Than a Dentist
Many patients consider Dr. Greene as a friend instead of just their dentist. His caring personality and affinity for having a friendly chat before treatment begins are part of his popularity.
Family Friendly

Dr. Greene and his warm, inviting staff welcome patients of all ages for exceptional dental care. Bring your whole family!
Renew Your Smile... Renew Your Confidence
Schedule Your Cosmetic Dentistry Appointment Today
According to an American Academy of Cosmetic Dentistry survey, over 90 percent of people polled say a good smile makes a person more attractive.
If you have a compromised smile due to decay, missing teeth, or discolorations that make you feel less than attractive about yourself, Dr. Greene can help you achieve a healthier, brighter, and better-functioning smile. And that can give you a boost of self-confidence in personal and professional situations.
Contact us today to start your new smile journey with a no-pressure consultation at our beautiful Stockbridge practice.
"Kind, gentle, professional
and easy to speak with."
Our Patients Love Dr. Greene
First of all: WOW. I have had dental anxiety since before I could even remember. As soon as I turned 18 I stopped going to the dentist until I had a few dental emergencies that had to be addressed and followed up with. I stumbled across this practice and today was my first visit. They made me feel so welcomed and reassured me every step of the way and they were very patient and made sure I felt comfortable. They have single handedly taken away SO much dental anxiety that I have struggled with for years. I will definitely be coming back for as long as they'll have me! Thank you so much Erin & Dr. Greene!
View on Google
This was by far the best visit I've ever had to the dentist. My hygienist Santana was gentle, thorough, professional and friendly. She provided great education to me regarding keeping my teeth healthy. Dr. Greene was the same—kind, gentle, professional and easy to speak with. I will definitely be back. The receptionist (I didn't know her name) was kind, professional and greeted me with a smile. Pleasant experience overall. I would def recommend this place to anyone for dental care and needs Thank you guys for your great work today. Much appreciated.
View on Google
How Do You Benefit from
Choosing a Privately Owned Practice?
Unlike corporate dental chains, our private practice has one, and only one dentist: Dr. Greene. He is patient-driven, not profit-driven, meaning you will never be rushed out so another patient can be brought in.
Dental Group South is Proud to Be Affiliated with: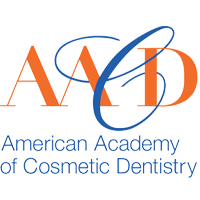 More Procedures
Offered at Our Stockbridge Dentistry Practice
Bonding
Exams and Cleanings
Fillings
General Dentistry
Restorative Dentistry
How Oral Appliance Therapy Works
Worried About Treatment Costs?
At Sleep Group South, Inc., we work with most insurance plans, including Tricare and Medicare, to reduce your out-of-pocket costs. Dr. Greene also accepts payment through CareCredit® financing to make any out-of-pocket costs more affordable, so you can receive the top-quality medical care you deserve despite budgetary concerns.
Trouble Sleeping? Dental Pain?
Damaged Teeth?
Contact Dental Group South Today
The team of dental professionals at Dental Group South looks forward to meeting you.
During an appointment at our Stockbridge, GA, dentistry practice, our team can help you achieve sparkling teeth through effective cosmetic dental care. Our dentist, Dr. Greene, has been providing patients with top-quality service for over four decades. He can also apply his advanced skill and expert level of knowledge to address any pending dental issues affecting the health of your smile.
In addition to cosmetic dental treatments, our dentist can assist those with sleep apnea to achieve a better night's rest. Left untreated, sleep apnea can cause severe complications including heart attack and stroke. Our team of dental professionals can provide you and your partner with relief from sleep apnea with an effective oral appliance. To learn more about our oral appliance therapy, please call us at (470) 705-0788, or email us at sleep@sleepgroupsouth.net.
To learn more or to schedule an appointment at our Stockbridge, GA, dentistry practice, contact us online or call:
"I would recommend them to everyone."
Patients Appreciate Our Comfortable Care
My spouse had sleep apnea issues when sleeping. Dr. Vernon W. Greene took the time to assess the situation, and we came to the conclusion to try a sleep appliance. 2 months in, and it worked wonders. No more sleep issues! She had been feeling well rested and amazing. I'm so happy we took a chance to meet with Sleep Group South. The staff is also so friendly and make sure you're well taken care of. Highly recommend!
View on Google
I get why they have 5 stars I saw Erin and she was a pleasure to work with! Funny, obviously smart and extremely personable. Needless to say, I'm excited to get more dental work done! Thanks Erin I'll see you soon!
View on Google
Benefits of Cosmetic Dentistry
Performed by Dr. Greene
Customizable Treatment Plan

If you are unhappy with the appearance of your teeth, Dr. Greene can develop a custom treatment plan at his family-friendly Stockbridge, GA, practice to address the issues compromising your smile. He will sit down with you at your next appointment to go over his recommendations.
A Range of Options
When developing a treatment plan during an appointment at our office, our dentist can provide you with a range of options to fit into your individual budget and timeline. We will take all the time necessary to educate you on the benefits of each so you can reach an informed decision.
Achieve Your Goals
It is no secret that the first thing people notice about someone is their smile. Working together with our dentist, you can rest assured that you will achieve not only the best dental care but a smile that you can be proud to share with the world.
Enhance Your Appearance
Even patients with the best oral health often wish that their smiles were whiter and brighter or more balanced. When we treat patients at our Stockbridge, GA, dentistry practice, we strive for optimal oral health and attractive smiles.
"They care about you."
More 5-Star Reviews from Happy, Smiling Patients
The atmosphere is very chill and all the staff are super knowledgeable and welcoming. They even fit me in, when I bumbled the date of my appointment and showed up a day early.
View on Google
These people here are so professional, they care about you and do you right all the way, thanks Dr Greene for having such a great staff.
View on Google