Are you missing a single tooth or a row of teeth? Are you frustrated with how your smile looks and feels as a result?
At Dental Group South, Inc. in Stockbridge, GA, our dentist offers many types of dental bridges to fill the gaps and restore your smile.
Find out how we can make the simple pleasures of eating and smiling a daily joy again.
A dental bridge is a prosthetic that spans the gap left by tooth loss. It can be used to replace a single tooth or a row of teeth.
"They Are Truly Concerned About Your Needs"
5-star Google Reviews
I've been a patient for well over a decade now. This is NOT a corporately owned business, which is a major plus for me!! The staff is always friendly and professional. They are truly concerned about your needs and always have the right solutions. The equipment used is state of the art and the facility is always clean and bright. If you are looking for a dental practice, I highly recommend your joining this family.
View On Google
Dr. Greene, Lori and his entire staff are great. I have been seeing Dr. Greene for 23 years and, obviously, I have been very pleased. The team at Dental Group South is very professional, helpful, attentive and friendly. I would highly recommend Dr. Greene.
View On Google
A Wide Variety of Choices
At
Dental Group South
, Vernon W. Greene, DMD, offers patients from Stockbridge and the greater Atlanta area a wide variety of choices to personalize dental treatment and meet their unique needs.
Traditional Bridge
For a traditional dental bridge, custom crowns are placed on the two teeth adjacent to the gap. These support the pontic, or prosthetic, that replaces the missing tooth or teeth.
Cantilever Bridge
Cantilever bridges are used when there is only one tooth available to hold the bridge in place. This option lacks the additional support provided by traditional bridges, so its use is more limited.
Maryland Bridge
Instead of being held in place by crowns, a Maryland bridge is supported by two small flaps that are secured to the back of adjacent teeth with a composite resin material.
Implant-Retained Bridge
Advances in dentistry have made dental implants a popular option because healthy tooth structure doesn't have to be altered. An implant is a small rod that functions like a tooth root. If you are missing a single tooth, an implant and crown can prevent the need for a bridge. For multiple missing consecutive teeth, implants can support a dental bridge.
Are You Missing Several Teeth?
If you suffer from widespread tooth loss, it may be time to consider another restoration. Many patients choose traditional removable dentures because they are more affordable and don't require a surgical procedure. Alternatively, prosthetics can be held securely in place with dental implants. Implant-retained dentures are more stable and prevent the jawbone atrophy that occurs when the tooth roots are missing.
Ask your dentist if traditional or implant-retained dentures are the right solution for you. A dentist can explain the various restorative dentistry options that are available and recommend the one most suited to your unique needs.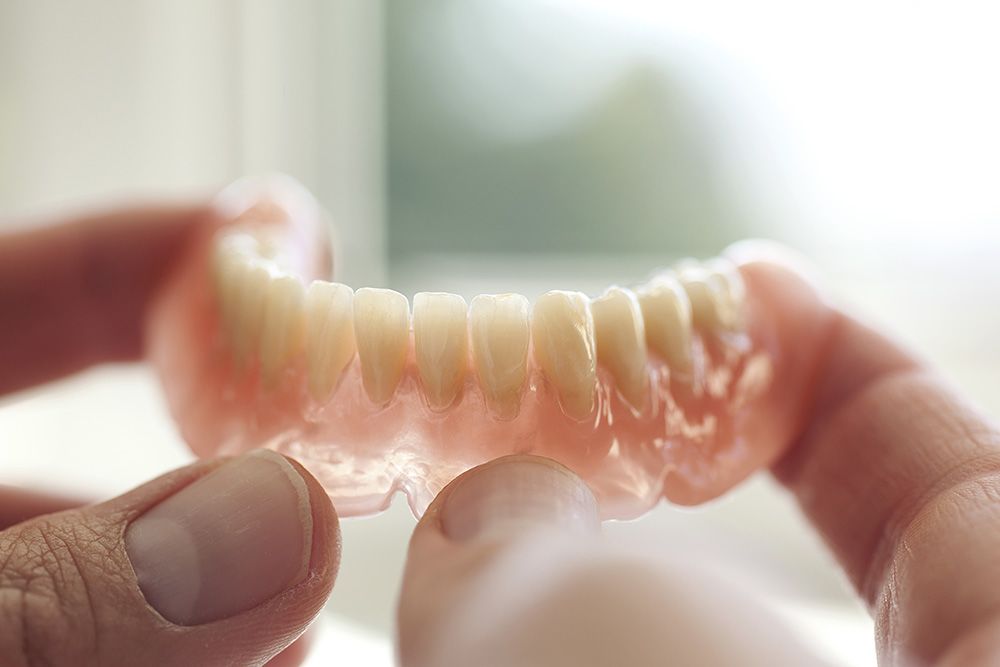 How Long Does Treatment Take?
Because dental bridges are custom fabricated to your precise fit and design specifications, it can take up to two weeks to complete traditional dental bridge treatment.
If you get a dental implant-supported bridge, the entire treatment process will take three to six months because the bone tissue needs time to grow around the implant and secure it in place.