Losing teeth can have a serious impact on your life. Gaps in your smile can reduce your ability to eat, speak, and smile confidently.
At Dental Group South, Inc. in Stockbridge, GA, we offer dental implants as a secure and lifelike option for replacing missing teeth.
Wondering what makes dental implants such a great choice?
Implants Offer Advanced
Longevity and Stability
A Lifetime of Benefits
Crafted from biocompatible titanium, dental implants fuse with your jawbone to create a stable result. With proper care, these posts can last 40 years or more.
Improved Jawbone Health
By replacing both your teeth and their roots, implants prevent your jawbone from shrinking as the result of tooth loss, maintaining your oral health and facial features.
A More Confident Smile
Dr. Vernon W. Greene offers dental implants because of their unrivaled stability. With implants, you can feel confident in your ability to eat comfortably, speak clearly, and smile with confidence.
Let's dive into how implants work...
Tooth Loss Is a Common Issue
Many Adults Face
We recommend implants to address several conditions...
Implants Can Prevent
Jawbone Atrophy
When your natural teeth are in place, the roots stimulate the jaw and ensure that the bone tissue remains dense and healthy. Without tooth roots, the jaw begins to shrink, or atrophy, which can affect the stability of remaining teeth and change the shape of your face.
Dental implants are the only tooth replacement option which prevents atrophy. The posts act as artificial tooth roots improving both the stability of your restoration and the health of your smile.
There are four main requirements for dental implants...
Dental implants may reduce the need to replace your restoration...
Implant-Supported Restorations Often
Last Longer Than Traditional Options
Traditional bridges and removable dentures are common treatments for missing teeth. These types of restorations are often more affordable than dental implants. However, conventional restorations are more likely to need replacements and repairs. Traditional dentures, in particular, require frequent relining and adjustments.
In contrast, bridges and dentures supported by implants offer advanced stability and longevity. Implant-supported dentures maintain the shape of your jaw and require significantly fewer adjustments, saving you time, frustration, and money.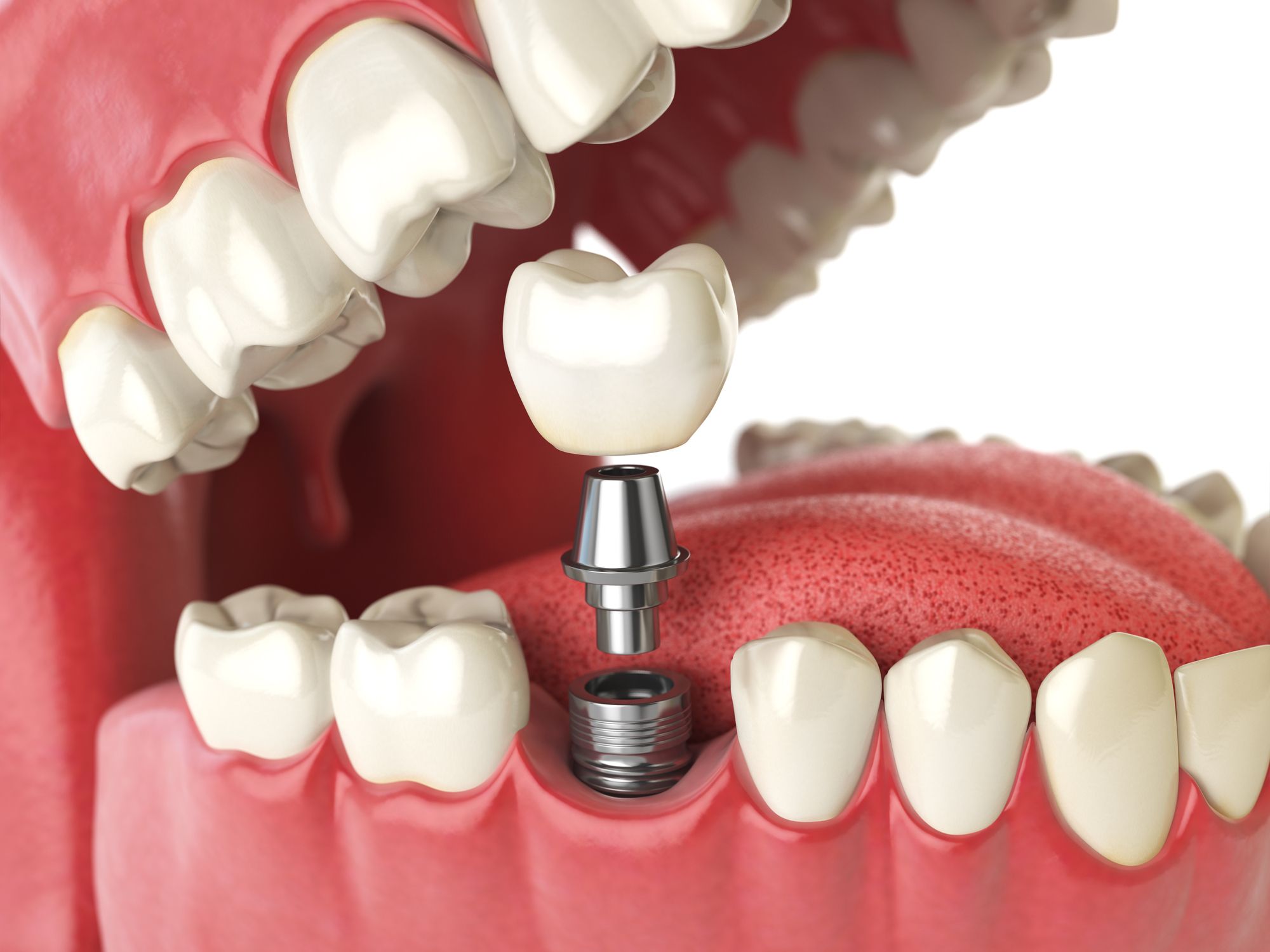 Total Treatment Time
Spans Several Months
What to Expect
During Your Recovery
Following your surgery, minor bleeding, swelling, and discomfort are normal. Dr. Greene will provide instructions on how you can handle these side effects:
Swelling: Applying ice packs against your cheeks during the first 48 hours can help reduce swelling, discomfort, and bruising. Another way to alleviate swelling is to sleep with your head elevated.
Pain: Your dentist will likely prescribe pain medication. Depending on your needs, over-the-counter pain relievers may be recommended in combination with prescription medications.
Bleeding: You will be provided with gauze to minimize this effect. If excessive bleeding occurs, contact us immediately.
Antibiotics and antiseptic mouthwash may also be prescribed to help fight infection. You should be able to return to work two or three days after surgery, but avoid strenuous physical activity until you are cleared by your dentist.
Once your crown, bridge, or dentures are in place, you should continue to brush twice and floss once per day. You should also make biannual visits to the dentist a priority. With proper care and regular checkups, dental implants can last a lifetime.