Creating Beautiful and Healthy Smiles For Over 40 Years
A Caring Dentist Serving
Stockbridge, GA, Since 1978
Welcome to Dental Group South, Inc. Our team of dental professionals is led by Vernon W. Greene, DMD. Together, we help patients in Stockbridge, GA, and the surrounding communities achieve healthy, beautiful, and functional smiles to improve their quality of life. We work with most insurance plans, including Tricare and Medicare, to make dental treatments more accessible to our community.
Plan Your Visit
to Our Stockbridge Dentist
Your search for expert dental care is over. Our office is located off Eagles Landing Parkway, opposite Piedmont Henry Hospital. We're only a mile up the road from Walmart, and 5 minutes from Chick-Fil-A. If you have any trouble finding our dental office, please give us a call. We are happy to help.
Nearby Communities We Serve
Our dental practice is approximately 30 minutes from downtown Atlanta. We are proud to serve Stockbridge and surrounding communities like:
Red Oak
Rex
Flippen
McDonough
Whitehouse
Morrow
Jonesboro
And More
Experience Our Commitment to Dental Excellence
Request an appointment today
Your search for expert dental care is done. At Dental Care South, Inc. we provide a wide range of dentistry treatments to help you achieve the healthy and beautiful smile you've dreamed of. From restorative options like dentures to cosmetic treatments such as veneers, our skilled team can help develop a custom treatment plan to fit your unique needs. Our dentist also has extensive experience in sleep medicine and can help treat sleep apnea to improve your quality of life.
Experience our commitment to dental excellence by requesting an appointment today. Use our online form or call our office in Stockbridge, GA, to get started.
Stockbridge Patients Love
Dental Group South
This was by far the best visit I've ever had to the dentist. My hygienist Santana was gentle, thorough, professional and friendly. She provided great education to me regarding keeping my teeth healthy. Dr. Greene was the same—kind, gentle, professional and easy to speak with. I will definitely be back. The receptionist (I didn't know her name) was kind, professional and greeted me with a smile. Pleasant experience overall. I would def recommend this place to anyone for dental care and needs Thank you guys for your great work today. Much appreciated.
View on Google
As a first time patient here, my experience was awesome. The dental hygienist, Erin was amazing. Talking to her made it seem as if we had been knowing each other forever. She is so personable and relatable. She doesn't hurt your mouth and she is super experienced. Dr. Greene is a great dentist and I love this office because they are a no frills practice. Not trying to nickel and dime you. They give you alternatives to treatments that are economical. Look no further and schedule your appointment today.
View on Google
Meet Our Dentist
Vernon W. Greene, DMD
Dr. Greene has been in practice since 1978. For over 40 years, he has provided expert dental care to the patients of Stockbridge to help them achieve healthy, functional, and beautiful smiles.
Dr. Greene Is Proud to Be Affiliated With: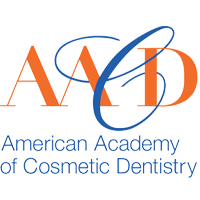 Featured Dental Procedures
All Procedures
OFFERED AT OUR STOCKBRIDGE DENTISTRY PRACTICE
Bonding
Exams and Cleanings
Fillings
General Dentistry
Restorative Dentistry
Benefits of Sleep Medicine
and Oral Appliance Therapy
Sleep apnea has been connected to a host of health issues and can increase your risk of developing serious conditions such as asthma, kidney disease, depression, cardiovascular disease, and more.
Dr. Greene helps sleep apnea patients breathe easier with custom oral appliances that reposition the lower jaw during sleep. The benefits of oral appliance therapy with our skilled dentist include:
Better Sleep
Better sleep can improve your overall quality of life and reduce your risk of developing serious health conditions linked to sleep apnea.
Non-Invasive
Oral appliance therapy is non-invasive and painless, unlike other options such as surgery. They're also less intrusive than noisy, cumbersome CPAP machines.
Simple
With oral appliance therapy, all you have to do is wear it while you sleep. The mouthpiece is custom molded to your teeth so it is comfortable and remains in place throughout the night.
How Are Dentistry and Sleep Medicine Connected?
Hear from More Satisfied Stockbridge Patients
Just a Few of Our 5-Star Reviews
I don't like going to the dentist, plain and simple but if I had started out at Dr. Greene's office many years ago I would have went more regularly. They are compassionate, caring and not judgemental. I would recommend them to everyone.
View on Google
I get why they have 5 stars I saw Erin and she was a pleasure to work with! Funny, obviously smart and extremely personable. Needless to say, I'm excited to get more dental work done! Thanks Erin I'll see you soon!
View on Google